7
Mins Read
There are eco warriors, and there are the true eco warriors.
With the growing awareness of sustainable and environmentally friendly beauty care, it is also coming to light just how much – and what exactly – is going into our skin and, yes, hair.
It is pretty much no secret that colouring your hair is going to damage the cuticles substantially.
As an Asian, I think it goes without saying that I have been colouring my hair most of my adult life (in fact, when I left secondary school, my first thing to cross off the list was to get my hair bleached into a crazy peroxide blonde).
I like the idea of having my hair done in an eco-friendly manner, and that I won't be finding myself smelling like ammonia days after a session at the salon.
While I enjoyed the great highs of hair moments that ranged from green and blonde to red as well as multi-hued strands, I also had to deal with split ends, dried, straw-like tangles and impossible-to-brush-through hair.
All that was thanks to my various adventurous attempts at completely destroying my mane in the name of vanity.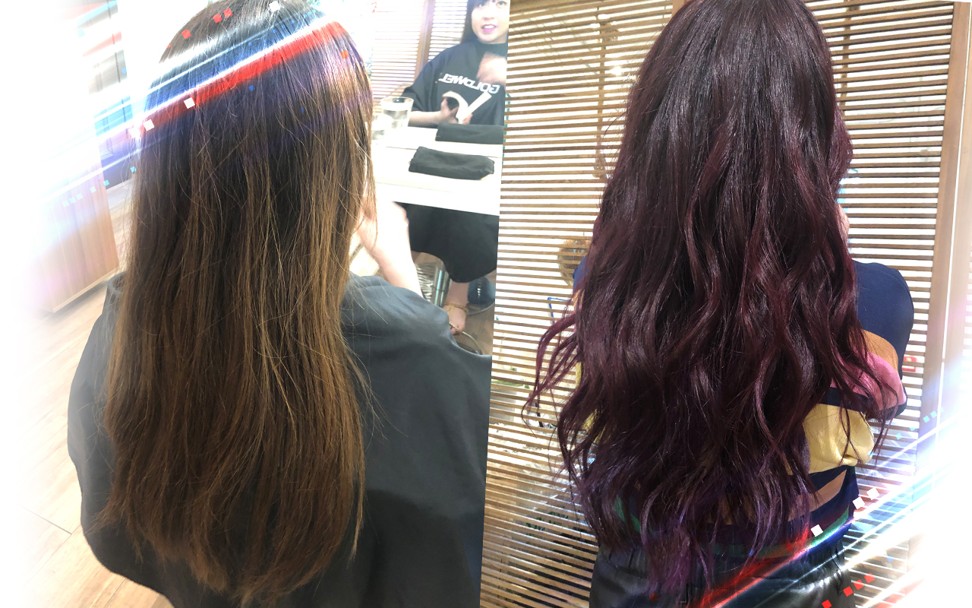 So when I found out about the salon Love Hair, in Central, Hong Kong, I was curious. How do you keep people's tresses happy and yet stylish at the same time? Is that even possible?
Toni Ovenden, the founder and master stylist of Love Hair, says: "[We are] a boutique hair salon that specialises in healthier, more natural products.
"Love Hair will be recycling, utilising locally filtered water and serving clients with safer, more natural products.
"With eco-flooring, reclaimed wood shelving and screens, stepping into the salon takes you into a peaceful, relaxing environment."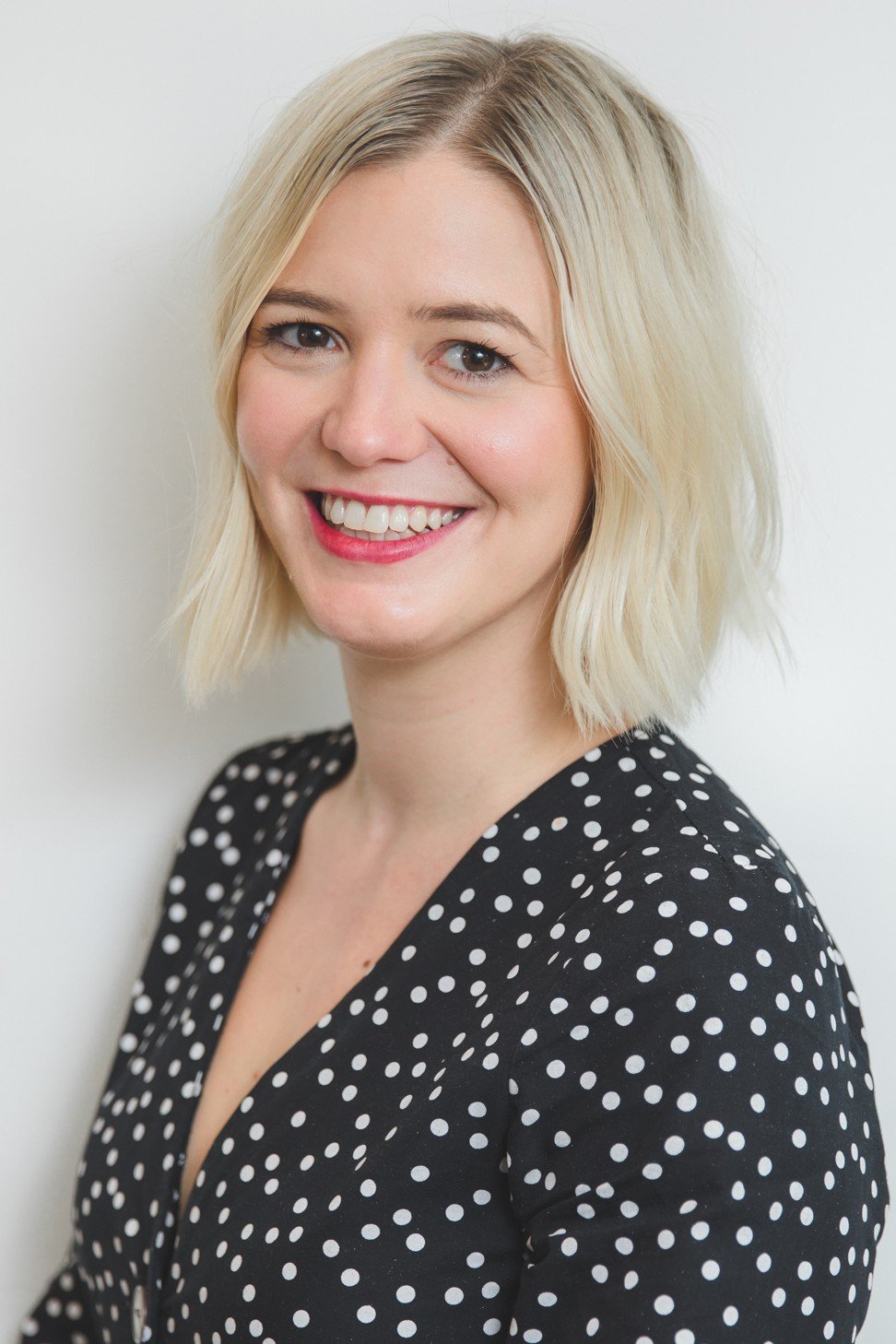 "I personally have dealt with health issues related to being exposed to chemicals throughout my life, personally and professionally.
"So [I felt that] it was my responsibility to take action and control what I expose myself to on a daily basis.
"The place where I spend the most time is at work, so this was the instigator to open my own salon and create an environment I am happy to work in on a daily basis."
I took a peek at the products that line the shelves and also what she has laid out on the dressing table before me.
The hair product company, Kevin Murphy, is one of the brands that it uses.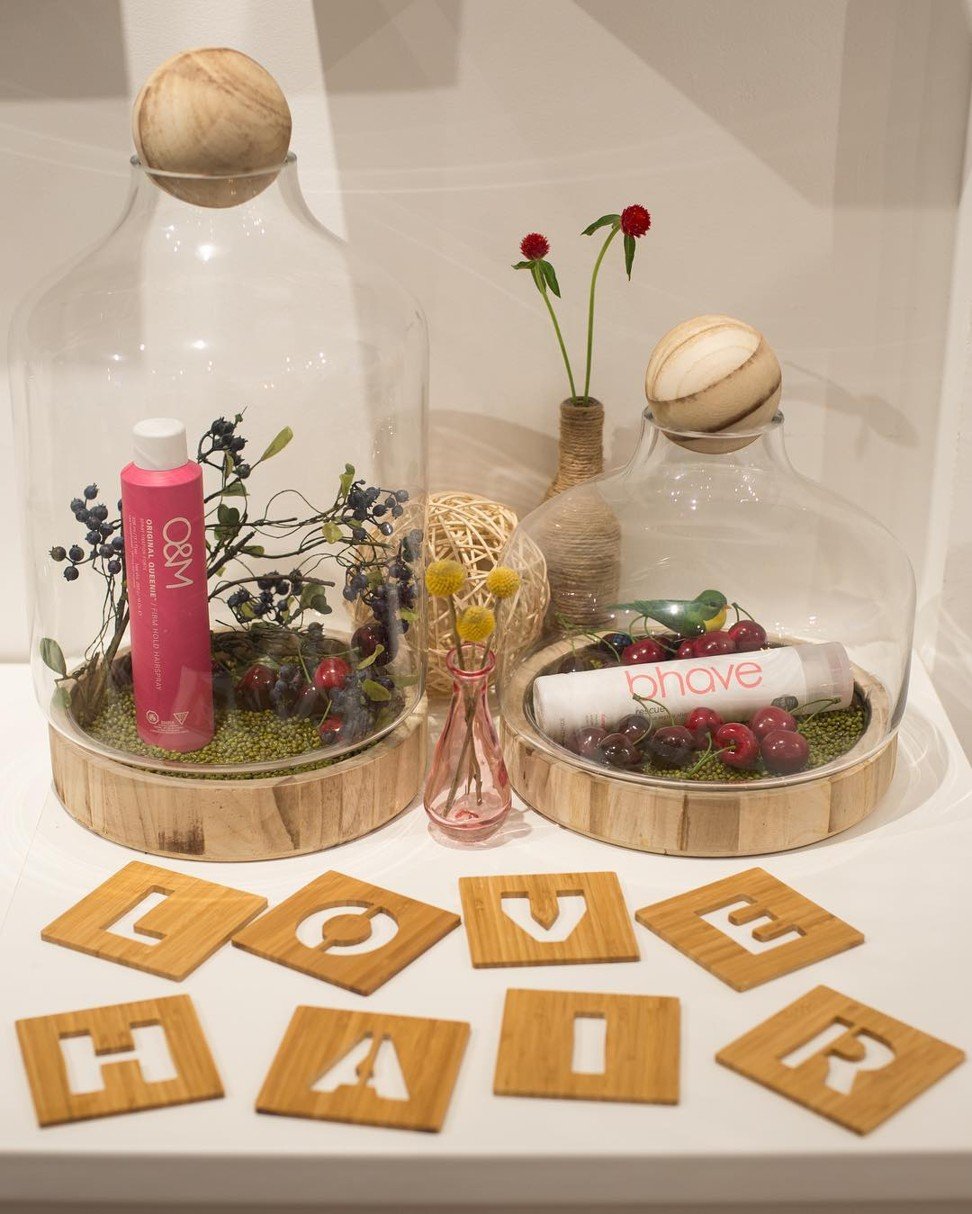 Ovenden says: "When making choices it is important to have an understanding of what the different buzz words mean, such as 'organic', 'natural' and 'vegan'.
"We personally try to reduce the chemical exposure so we would avoid parabens, sulphates, sodium chloride and silicones.
"My initial business plan was focused on minimising chemicals wherever we could, but still achieving results.
"I researched and tested a few brands that were in line with my ethos and chose my favourite. [The Kevin Murphy] brand's integrity matches our beliefs.
What it involves
The first thing that really set Love Hair apart for me – based on my experiences in various hair salons over many years – was how I was called in for a free 15-minute consultation a few days before the actual day I was going to get my hair snipped, coloured and treated.
This visit allowed Ovenden to pinch off a strand of hair and discuss with me what ideas I had for my new hairstyle and, also most importantly, to undergo a skin test to check for any allergic reactions.
[We are] a boutique hair salon that specialises in healthier, more natural products … My initial business plan was focused on minimising chemicals wherever we could, but still achieving results. Toni Ovenden, founder, Love Hair
"As stylists, my team and I continue to learn from each other and adapt to our clients' needs," Ovenden says.
"We have seen the art of hair colour change dramatically since we started our careers. Gone are the days where it was as simple as [doing] a half, or full head of highlights or lowlights.
"Nowadays we need to use a combination of techniques such as balayage [freehand painting of highlights onto the hair to create a soft and natural gradation of lightness towards the ends], baby lights, free hand and much, much more to meet our clients' needs.
"With that in mind, we have created our very own colour menu to help our clients better understand what their colour appointment at Love Hair will entail.
"[People] can find a sampling of what we have done for previous clients to give [them] an idea of how long it will take and the costs."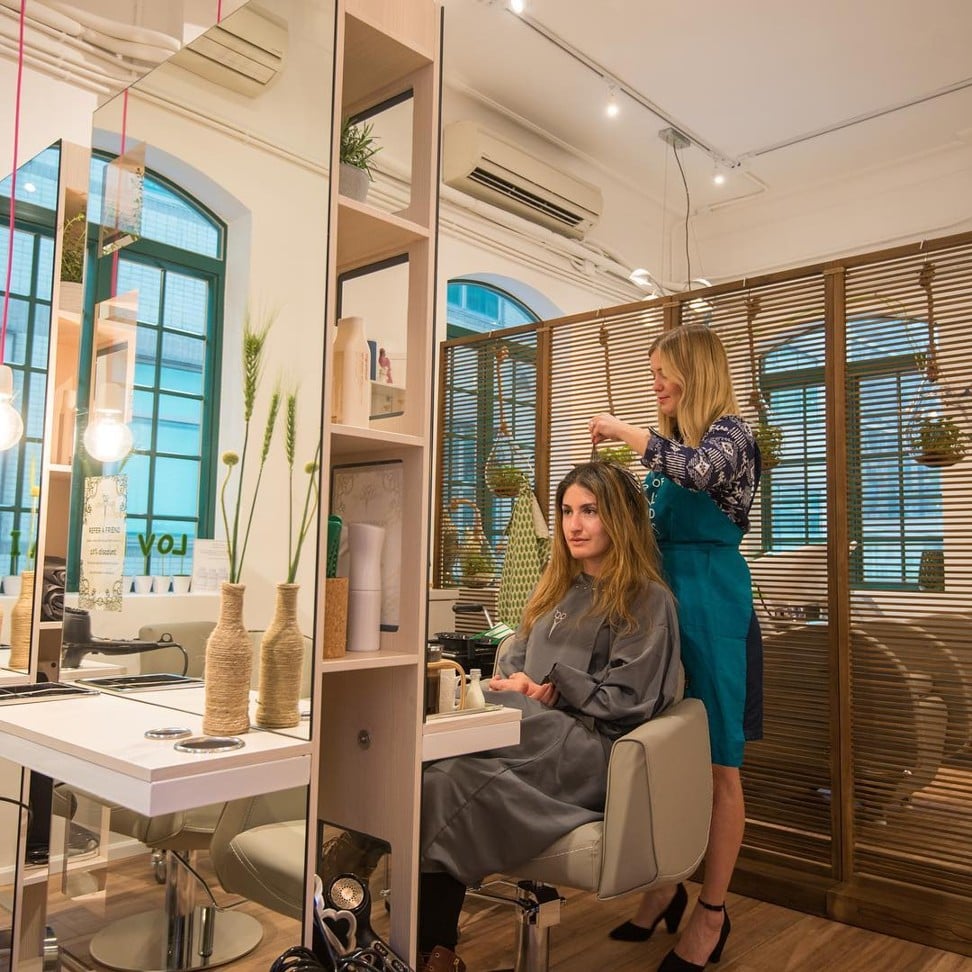 What it's like
With that out of the way, I came back a few days later for the proper hair session, with a good gauge of how long I would be staying in the chair.
Tea was served and then Ovenden trimmed my hair and got to work on the colour.
Choice hue: purple, a difficult colour as its pigment tends to wear off quicker on dark hair types, but because Ovenden had already tested it on the strand of hair she picked during the consultation, she was able to tell me which shade of purple would stick best, and whether I needed to bleach my hair for this endeavour or not.
Thankfully, no bleaching was needed. After the colouring was applied, I was ushered off to wash it away and then pampered during a treatment session and blow-dry.
Kevin Murphy products were used from start to finish. The hair tint, Color. Me, a honey-based line and ammonia-free and PPD-free dye, gave my hair a great shine after the blow-dry.
Ovenden gave me a Love Hair signature curl as well, which really brought out the hue. The treatment was also tailored specifically to address the needs and type of my hair, based on the consultation.
She gave me a great tip for styling and keeping my fringe in check – a little wave of the blow-dryer with a comb to set it would do the trick.
Things to note
Of course, I couldn't go riding off into the sunset with my fabulous new hair without asking for post-colour tips.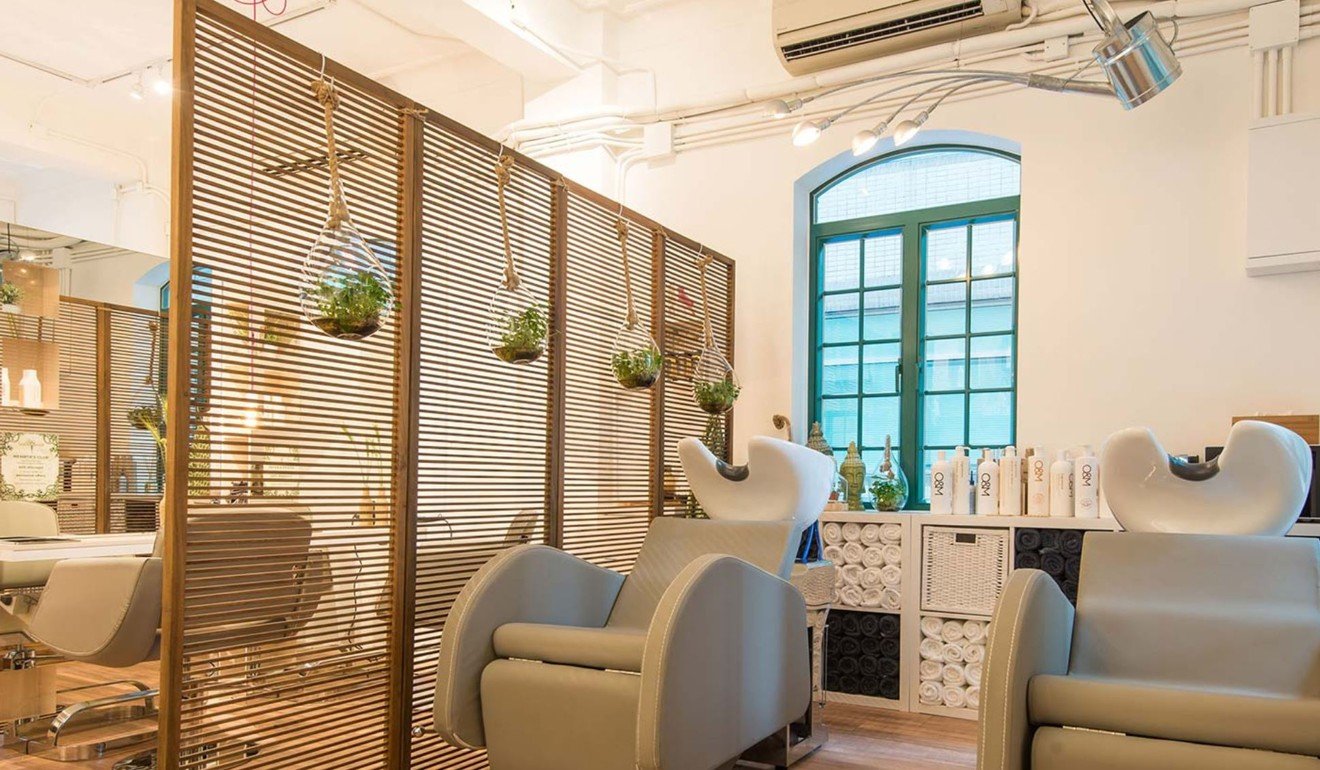 Ovenden suggests:
1. Always have an in-salon conditioning treatment directly after colouring your hair – this will replace the lost moisture and close down the cuticle for protection and shine.
2. Make sure you have the correct home care to maintain the colour and condition of your hair. Healthier hair equals better results and long-lasting colour.
3. Use professional tools for styling at home as they will be the right temperature, without damaging the hair and releasing your colour.
4. My balayage-specific advice is to come in for a toner – quick top-up appointments to keep it fresh – and stop the hair from going brassy and to maintain the tone, as it is a low-maintenance colour.
Verdict?
As my fringe was trimmed free of charge, I would definitely find myself going back again!
I also like the idea of having my hair done in an eco-friendly manner, and that I won't find myself smelling like ammonia days after a session at the salon.
Love Hair: 99F Wellington St, Central, Hong Kong; for appointments, +852 2458 0190.
By LiYing Lim. This article originally appeared on STYLE under the the title 'We review Love Hair: what's it like to have a colour and treatment session in an eco-friendly hair salon.' All images & content courtesy of SCMP and Love Hair.